07 / June / 2022 : 17-50
Non-cash summer: a chance to win 22 travel vouchers for the clients of Ameriabank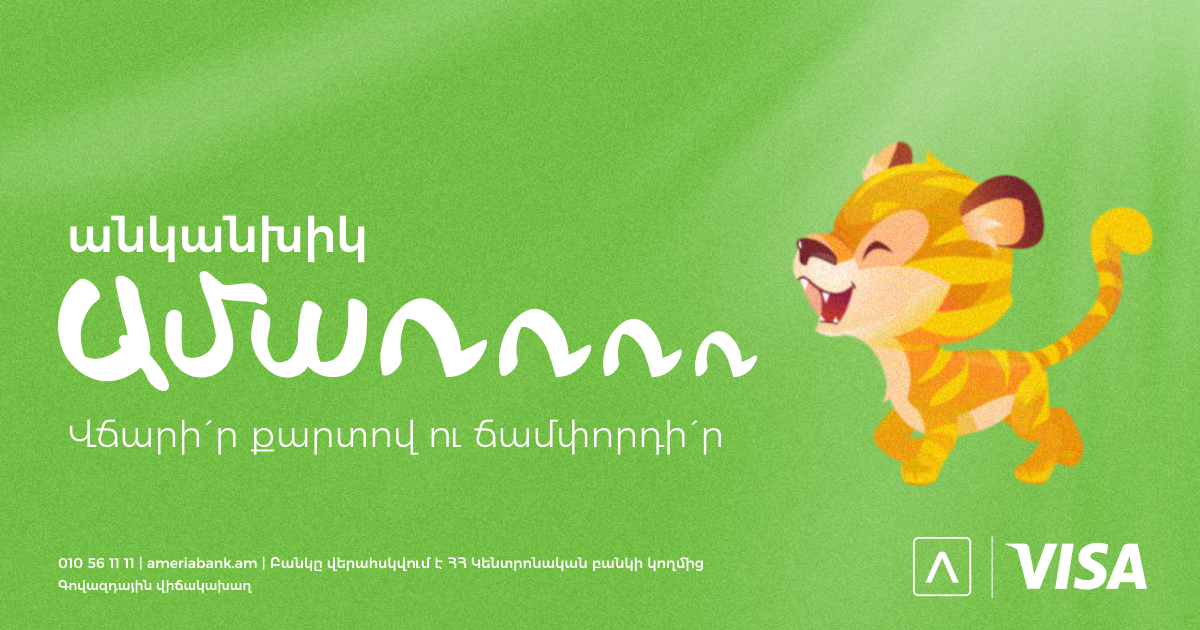 Ameriabank is launching "Non-Cash Summer" promotional draw for Visa cardholders who prefer the convenience of cashless payments, enabling them to explore one of the provinces of Armenia.
Any cardholder who uses their Ameriabank Visa Classic or Visa Gold card to make 22 non-cash payments for at least AMD 5,000 each in the period from June 6 to August 31, 2022 will have a chance to win one of the 22 gift cards for AMD 300,000 each. The gift card can be used to stay at one of the hotels listed by the Bank.
All eligible customers will get an email or an SMS with their personal code enabling them to participate in the draw. The winners will be selected randomly live on Ameriabank's FB page. The winning numbers will be published both on Ameriabank's official website and FB page by September 30, 2022, 11:59 PM.
For the information on the rules of Non-Cash Summer promotional draw, terms and conditions and the list of hotels, please click
here.