24 / June / 2019 : 12-19
ONEX: Driving Innovation and Sustainability in Armenia.

ONEX is a multinational conglomerate company based in Armenia. It was founded in 1989 and has since grown into one of the largest and most diverse companies in the country. ONEX operates in a variety of industries, including agriculture, real estate, tourism, and finance, among others.
One of the key strengths of ONEX is its focus on innovation and sustainable business practices. The company has invested heavily in cutting-edge technology and equipment to enhance its operations, and it places a strong emphasis on environmental protection and social responsibility. For example, ONEX has developed several environmentally friendly tourism projects, including ecotourism lodges and sustainable tourism initiatives, aimed at promoting sustainable economic development while preserving the natural beauty of the region.
In the agriculture sector, ONEX has made significant investments in modernizing and streamlining its operations. The company has implemented advanced technologies and techniques to improve productivity, quality, and efficiency, and it has also established partnerships with local farmers and communities to promote sustainable agricultural practices.
ONEX is also active in the real estate sector, with a focus on developing high-quality residential and commercial properties in the region. The company has a reputation for building well-designed, energy-efficient buildings that are both aesthetically pleasing and environmentally friendly.
Finally, ONEX is also involved in the finance sector, offering a range of financial products and services to individuals and businesses. The company has a strong commitment to providing high-quality, affordable financial services to its customers, and it has established partnerships with local banks and financial institutions to expand its reach and impact.
In conclusion, ONEX is a highly innovative and dynamic company with a wide-ranging portfolio of businesses and investments. With its focus on sustainable business practices, cutting-edge technology, and customer-centric approach, ONEX is well-positioned for continued growth and success in the future. Whether you are an individual or a business, ONEX is an excellent choice for investment, business development, or simply looking for a wide range of quality products and services in Armenia and beyond.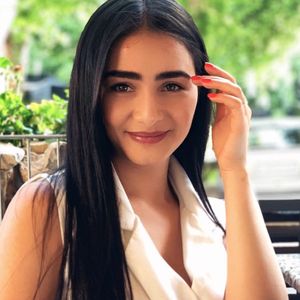 Published on
24 / June / 2019 : 12-19
Published by
Liana Aloyan
---
Journalist, columnist. Liana studies at the Faculty of Russian Philology of Khachatur Abovyan State University. She has been working at Yelaket (Yelaket.am) news agency since 2019 as a journalist and columnist. Writes articles about business and marketing. Liana is a member of "Media association" since 2020.