29 / February / 2020 : 13-36
Sumgait Pogrom Plotters Have Not Been Punished, Says Nalbandian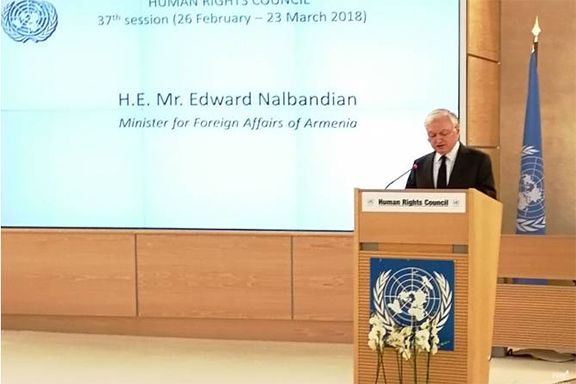 GENEVA—Armenia's Foreign Minister Edward Nalbandian, in remarks delivered Tuesday at the 37th Session of the UN Human Rights Council, said that those who plotted the savage Sumgait pogrom of Armenians 30 years ago have not been punished. He also said that Armenia will be presenting a resolution on the genocide prevention to mark the 70th anniversary of the adoption of UN Declaration on Human Rights and Genocide.
"Thirty years ago, during these very days in February 1988 anti-Armenian pogroms broke out in Azerbaijani city of Sumgait leaving numerous Armenians killed, maimed and deported. They were perpetrated by the authorities of Azerbaijan with the aim to punish Armenians for the peaceful aspirations of the people of Nagorno-Karabakh for self-determination. Those atrocities were the very reason why Nobel Peace Prize Laureate Andrei Sakharov wrote that 'even if some doubted it before Sumgait, no one sees a moral opportunity to insist on territorial unity of Nagorno-Karabakh and Azerbaijan after this tragedy happened,'" said Nalbandian.
"Regrettably, the masterminds and perpetrators of this crime were not duly punished. As it happened many times in the human history, impunity opened the door for new atrocities, including Armenian massacres and ethnic cleansing in Baku, Kirovabad (Gandzak), Maragha and many other places," added Nalbandian emphasizing that despite wide international condemnation at the time, the lack of action by world leaders led to impunity.
He said that Azerbaijan uses all efforts and means to deny and distort history by using "fabricated accusation" to concoct the scenario of what Baku calls the "Khojaly campaign."
By all means Azerbaijan attempts to conceal these atrocities, to avoid responsibility and to shift attention from them through fabricated accusations, including by the so-called Khojaly campaign, trying to portray themselves as victims and discredit Armenians as alleged perpetrators of the violence.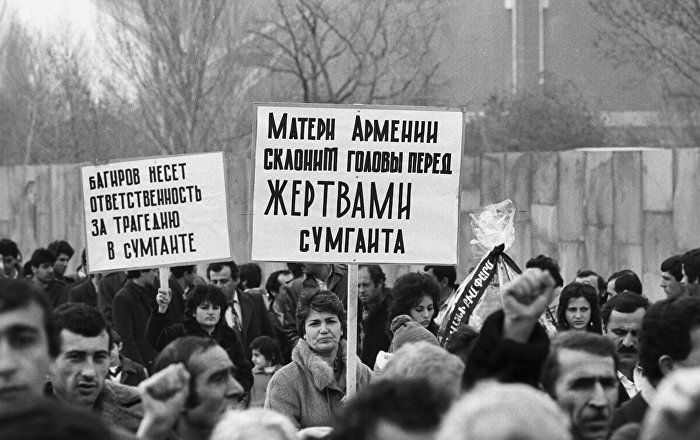 "It is a part of Azerbaijan's xenophobic anti-Armenian policy. The UN Committee on the Elimination of Racial Discrimination, European Commission Against Racism and Intolerance and many other organizations in charge of human rights expressed concern at constant cases of hate speech in Azerbaijan used against Armenians by political leaders, educational institutions and media and that an entire generation of Azerbaijanis has grown up listening to this hateful rhetoric. It is this kind of anti-Armenian propaganda that has incited continuous atrocities against Armenians, including the gross violations of international humanitarian law committed by the armed forces of Azerbaijan in April 2016 in Nagorno-Karabakh – killing of children, women, elderly people, mutilation of the corpses, beheadings of captured soldiers in the style used by notorious terrorist organizations," explained Nalbandian.
"It is perplexing that the perpetrators of such horrendous crimes are consulted for their consent on the engagement of international organizations and the provision of the humanitarian assistance. The people of Nagorno-Karabakh should not be deprived from cooperation with the human rights' organizations due to the objection of Azerbaijan, a country notorious for the violations of the very human rights," added Nalbandian.
"Belated reaction, delayed assessment of the situation, the absence of preventive measures – constitute gaps between proclaimed commitments and their implementation on the ground. Indeed, 'a right delayed is a right denied,'" said Nalbandian.