29 / February / 2020 : 15-25
Moscow Says Baku Does Not Help to 'De-Escalate Situation'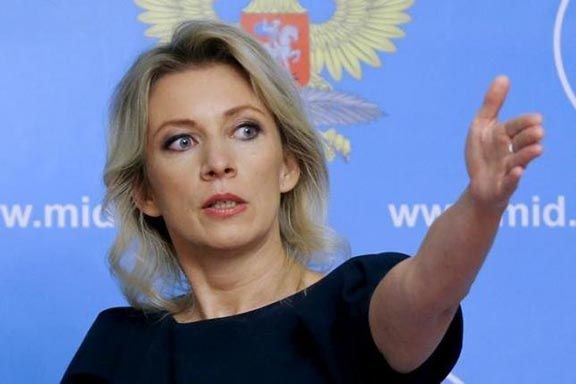 MOSCOW—A spokesperson for the Russian Foreign Ministry on Thursday said recent remarks by Azerbaijani President Ilham Aliyev who told his ruling party congress last week that Azerbaijan will "reclaim" Yerevan and Zangezour as its "historic lands," did not help to "de-escalate the situation."
"We watched the speech of the Azerbaijani president in Russia during the congress of the ruling party. We know very well that the relations of Azerbaijan with neighboring Armenia are extremely tense and such announcements obviously do not de-escalate the situation," said Russian Foreign Ministry spokesperson Maria Zakharova.
On February 8, Aliyev told his ruling party Yeni Azərbaycan congress that "pressures against Armenia will continue in order to bring back historic lands, Yerevan and Armenia in general."
In her briefing, Zakharova also expressed hope that following elections in both Armenia and Azerbaijan in April "real progress" in resolving the Nagorno Karabakh conflict will be possible.
Zakharova was referring to snap presidential elections called by Aliyev this April, ahead of scheduled elections in October, as well as Armenia's scheduled transition to a parliamentary form of government through an election of a prime minister, which is also scheduled in April.
"We hope that a solution will be found to the conflict. As you know we pay special attention to that issue and, what is more, we actively work toward the direction of the implementing the proposals outlined by the sides," added Zakharova.