29 / February / 2020 : 15-32
Harry & Cheryl Nadjarian to Sponsor ARF's Conference on Armenian Independence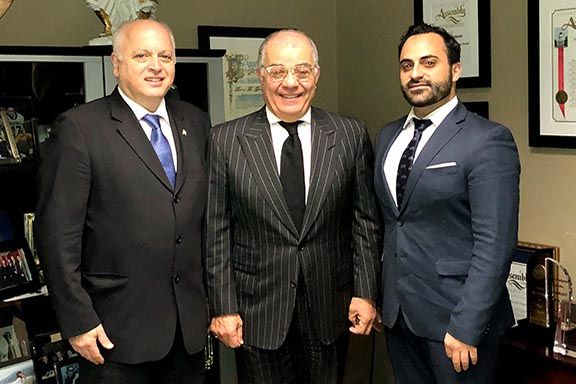 GLENDALE—The Armenian Revolutionary Federation Western United States Central Committee announced that community activists and benefactors, Harry and Cheryl Nadjarian will sponsor an academic conference dedicated to the 100th anniversary of Armenian Independence and the establishment the First Republic of Armenia.
Organized in collaboration with the California State University, Northridge Armenian Studies Program, the conference is to be held at the Plaza del Sol Hall of the CSU Northridge campus from May 5 to 6. The Nadjarians' generous sponsorship will cover the entire cost of the conference including the travel expenses of the participating academicians coming to California from around the globe.
Having moved to the United States from Lebanon at the outset of the Lebanese Civil War, Harry Nadjarian became the President of the Western Diesel Remanufacturing Corporation and later founded the Industrial Motor Power Corporation (IMP), one of the largest privately-owned power generation suppliers in the United States. Mr. Nadjarian currently serves as Chairman of IMP. Mr. Nadjarian is highly regarded for his commitment to international philanthropic and humanitarian causes that show a deep concern for the common good of Armenians around the world.
"The First Armenian Republic was an essential step to the creation of the independent Armenia that we have today. It is crucial that the founding of the First Republic is examined and used as a tool to understand statehood and nation building today," said Harry Nadjarian, citing the importance of the conference and his motivation to be support it. The conference will provide an in-depth analysis of the First Republic, with fifteen scholars from different backgrounds presenting new and unique interpretations and evaluations of the period.
The academic conference, "Armenian Statehood Reborn: Reflections and Achievements," will bring together academics from around the world over a span of two days to assess the significance of the First Republic. More information on the speakers and panels will be provided leading up to the date of the event.