09 / December / 2021 : 10-48
Aniv Ride: Flexible Micro-mobility Sharing Platform And More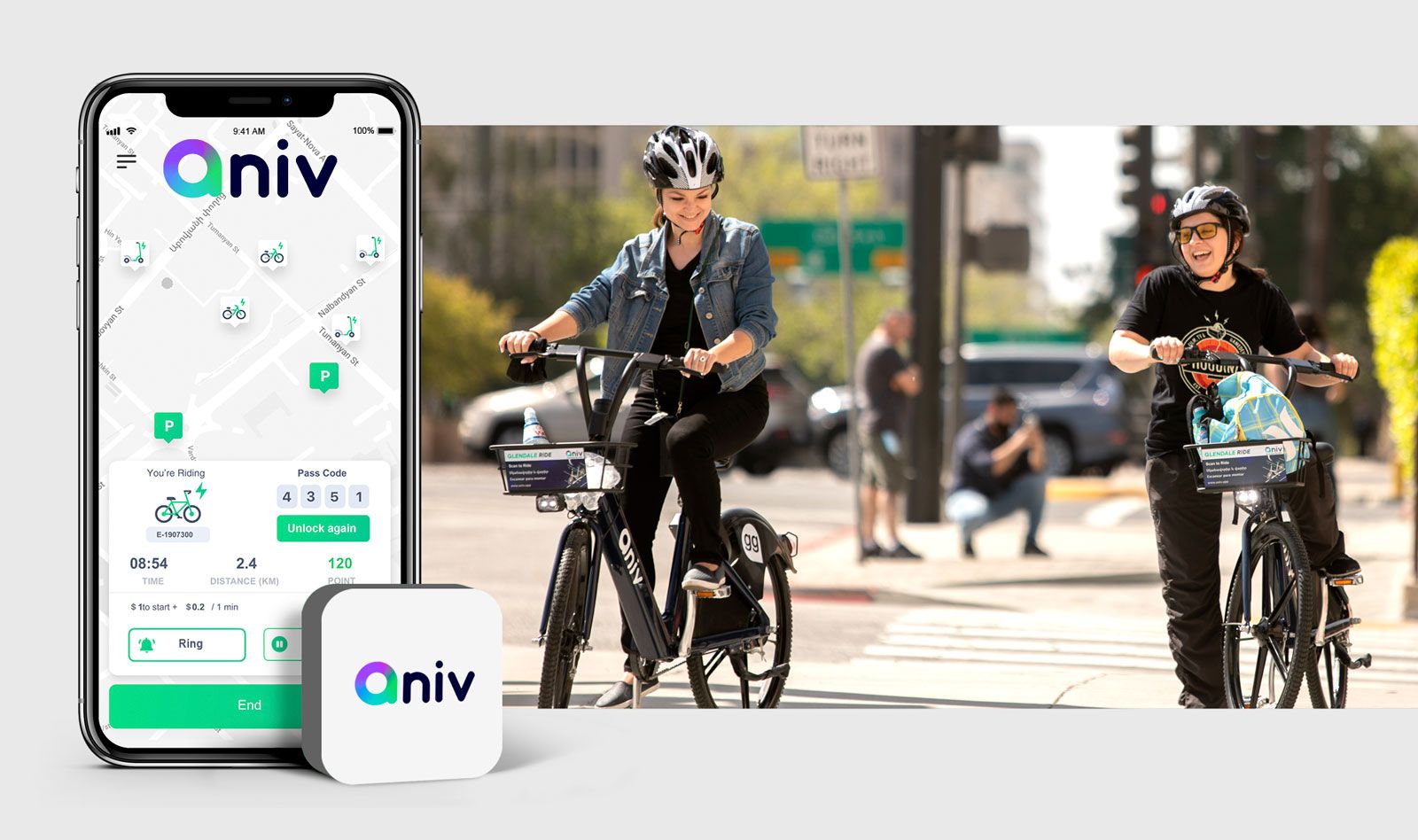 Nowadays, with the whole world struggling against "gigantism" in urban transportation, shared micro-mobility is another hot point of discussion. The rapid growth of population and the existing transportation networks are no longer compatible in urban areas as the crowd simply needs to move, therefore seeking more space.
With that in mind, back in 2020,
ANIV
, a customizable micro-mobility sharing platform, was founded. The platform aims to act as a helping hand for local entrepreneurs and cities to start their own sustainable micro-mobility businesses, such as bicycle, electric bicycle, electric scooter, GPS Parking, and/or car-sharing networks.
Case studies
As an entrepreneur, starting your business with e-bikes and scooters, you'll need franchising, software development, analytics, device management, and finally you have to make sure that the e-bikes and e-scooters are of high quality. Even though the never-ending flow of information and the endless chain of tasks might scare you off, ANIV suggests one solution for hundreds of problems.
Generally speaking, if you are an entrepreneur, willing to start a business that revolves around e-bikes and scooters, all you need to do is to contact ANIV.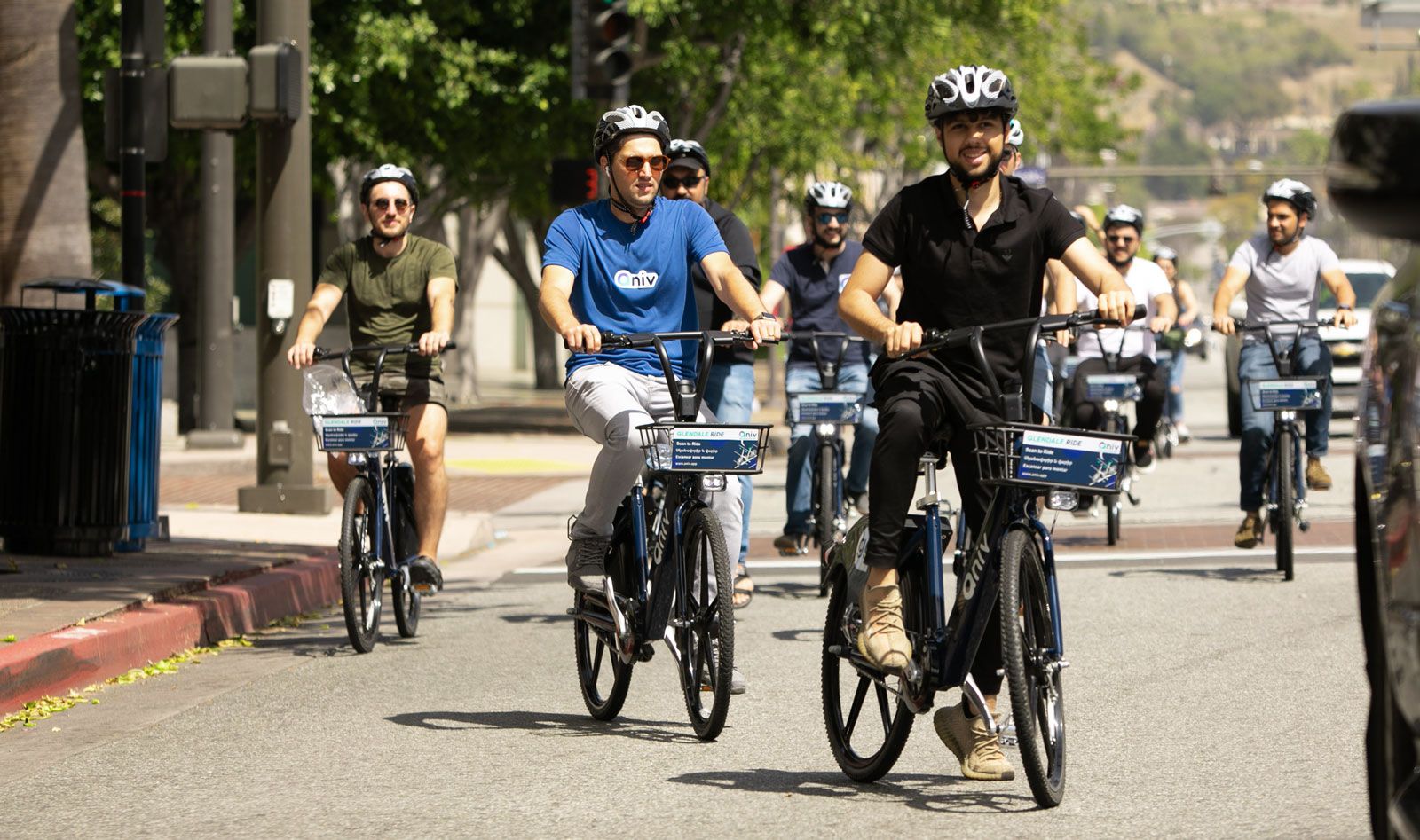 Instead of dealing with device, application, development, branding, and task management, you'll put the focus of your idea on ANIV' s shoulders and the latter will provide the tech-baked solutions necessary to push your business towards success.
Remaining Flexibility as to the core point of the platform, ANIV offers:
App designed specifically for the businessFully controllable device management Real-time analytics
From needs and demands assessment to smart task distribution, the platform will be your primary source, helping you manage your business in just one app.
ANIV partners with dozens of companies and individuals in different countries and states from Florida to Armenia or Los Angeles, Egypt, and New Zealand to help small and medium cities to make profitable and sustainable micro-mobility sharing options available for everyone.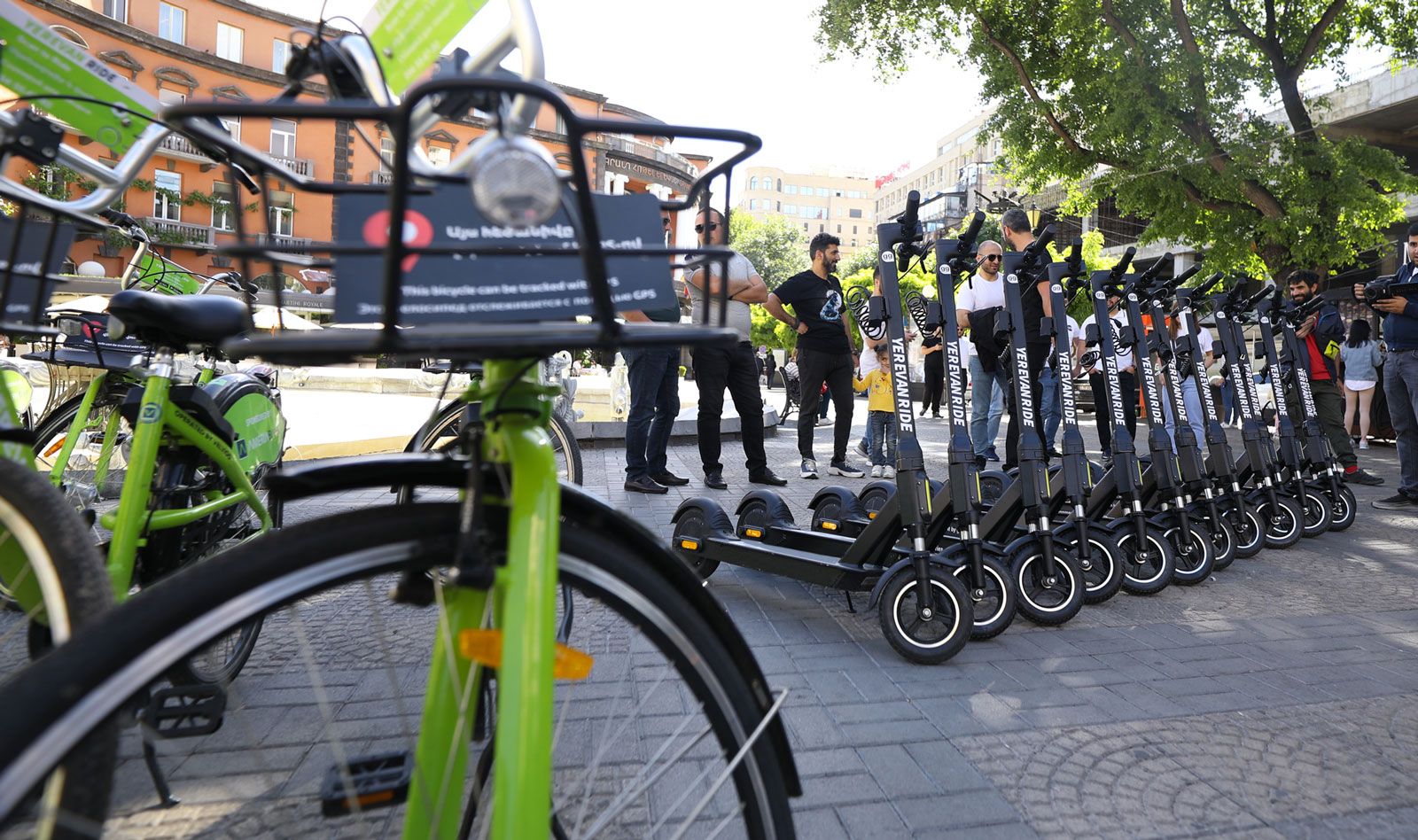 ANIV rides in Yerevan | YerevanRide
Alternative transportation is one of the best solutions for urban areas located in small cities, like Yerevan. The electrification of transport is the main pillar of national and local policies for cleaner mobility. Thus, keeping up with the demand for a bike-sharing startup, ANIV initiated the first bike-sharing program, YerevanRide.
YerevanRide was designed to provide Yerevan, and other small-to-medium sized cities, with effective, sustainable, and economical transportation through programs that include bicycle, electric bicycle, electric scooter, and car-sharing.