31 / October / 2020 : 20-06
Artak Beglaryan publishes message from Stepanakert central market bombed by Azerbaijani armed forces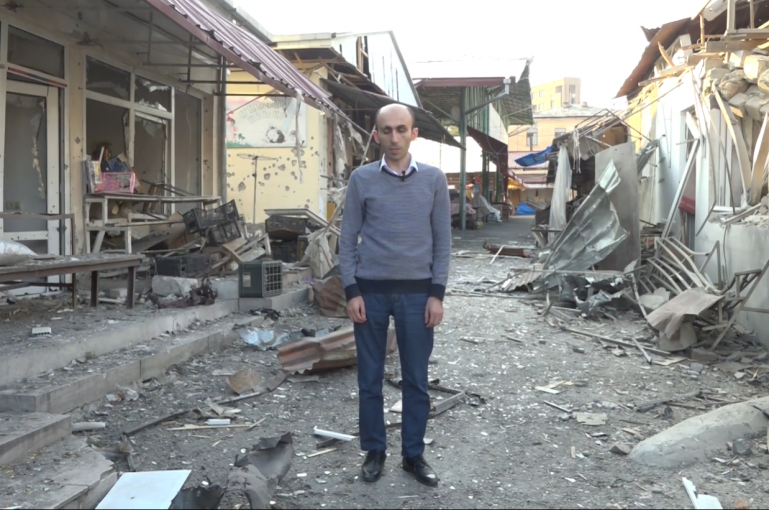 Artsakh Human Rights Defender Artak Beglaryan releases video from Stepanakert central market , it was reported that it was bombed by Azerbaijani forces this morning, October 31.
My video message & introduction on the deliberate war crimes of Azerbaijan committed against Artsakh/Karabakh people on October 31 after the OSCE humanitarian agreement.
The international community should act properly to protect Human Rights.
Details in the video.