08 / October / 2020 : 21-03
The Municipal Council of the City of Geneva, Switzerland, passed a resolution recognizing the right of the Armenians of Nagorno-Karabakh to life and to self-determination. Artsakh Ministry of Foreign Affairs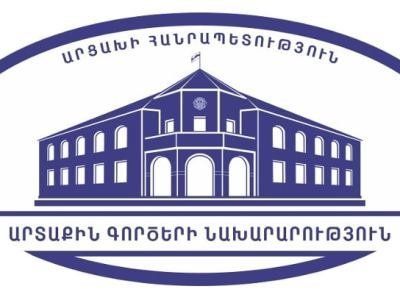 On 8 October, the Municipal Council of the City of Geneva, Switzerland, passed a resolution recognizing the right of the Armenians of Nagorno-Karabakh to life and to self-determination.
Below is the unofficial translation of the resolution:
Taking into consideration that:
The territory of Nagorno-Karabakh is a vital and native land for the Armenians of the Caucasus region;
In 1923, by a decision of Joseph Stalin, Nagorno-Karabakh was arbitrarily ceded to the Soviet Socialist Republic of Azerbaijan, ignoring the demographic picture of the territory;
The authorities of Soviet Azerbaijan not only did nothing to develop the social, cultural and economic life of the region, but on the contrary, from the 1920s until the fall of the Soviet Union, pursued a policy of systematic ethnic cleansing;
The people of Nagorno-Karabakh followed the procedure provided by Soviet law and declared their independence on 2 September 1991, confirming it in a referendum on 10 December of the same year;
The Armenians of Azerbaijan were subjected to repeated organized massacres, including in Sumgait (25-27 February 1988), Kirovabad (23 November 1988), Baku (12-19 January 1990), and Maragha (10 April 1992), therefore, their security is not guaranteed within the Republic of Azerbaijan;
Since independence, the Karabakh authorities have guaranteed the security, cultural and economic prosperity of their people;
Azerbaijani rhetoric advocating the extermination of Armenians has been ongoing since the beginning of the war against Armenians;
The attack launched by Azerbaijanis on Sunday, 27 September 2020, is an unacceptable aggression that violates humanitarian principles;
The silence of the international community on the recent hostilities is tantamount to supporting the violence by Azerbaijan;

The Municipal Council:
Recognizes the right of the Armenians of Nagorno-Karabakh to self-determination as the only guarantee of their security;
Condemns the attack on the Republic of Armenia by the armed forces of the Republic of Azerbaijan on 12 July 2020, the attack on the Republic of Artsakh on Sunday, 27 September, as well as the attack of the Turkish Air Force on the territory of Armenia on 29 September 2020;
Invites the Administrative Council, within its capacity, to do the utmost to ensure full respect for international humanitarian law, in particular the Geneva Conventions, guaranteed by the City of Geneva and Switzerland;
Calls on the Administrative Council to support the peace process and the establishment of a just and stable situation in the South Caucasus that respects the rights of all peoples of the region.
Addition
Subject: Addendum to the resolution
Urges the Administrative Council to intervene so that the Federal Council deals with the freezing of assets of the Aliyev clan, which was at the head of Azerbaijan after the collapse of the Soviet Union.