10 / June / 2020 : 13-53
The covid pandemia and impact on cancer care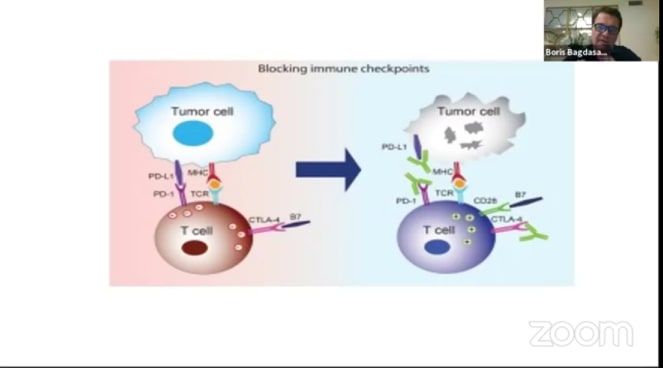 Armenian American Medical Society, headed by Vicken Sepilian, organizes webinars with various doctors.
This time Vicken Sepilian's speaker is Boris Bagdasarian. He is specialist of oncology, board member, Managing partner of the Los Angeles Cancer Network, Chief fellow in the UCLA.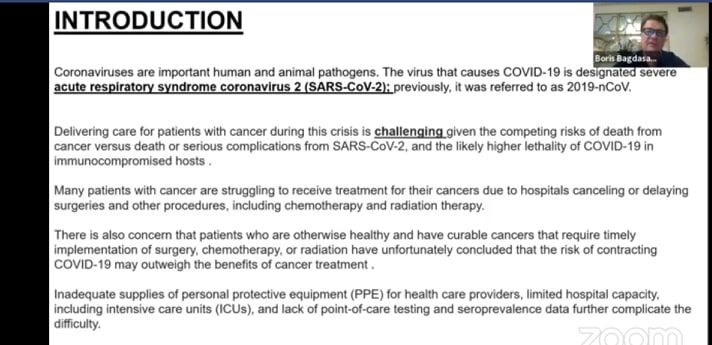 The topic of conversation is the covid pandemia and impact on cancer care.
It should be reminded that Armenian American Medical Society's mission is to cultivate and develop professional, social, and friendly relations amongst its members, and to contribute toward the improvement of the health services rendered to the Armenian community in the Diaspora and Armenia.
For more information click here.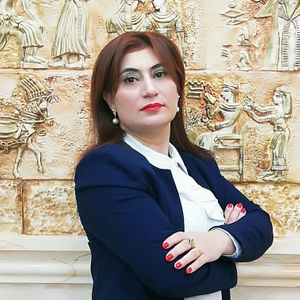 Published on
10 / June / 2020 : 13-53
Published by
Anna Avetyan
---