04 / August / 2020 : 21-21
Massive explosion rocks Beirut, causing injuries and widespread damage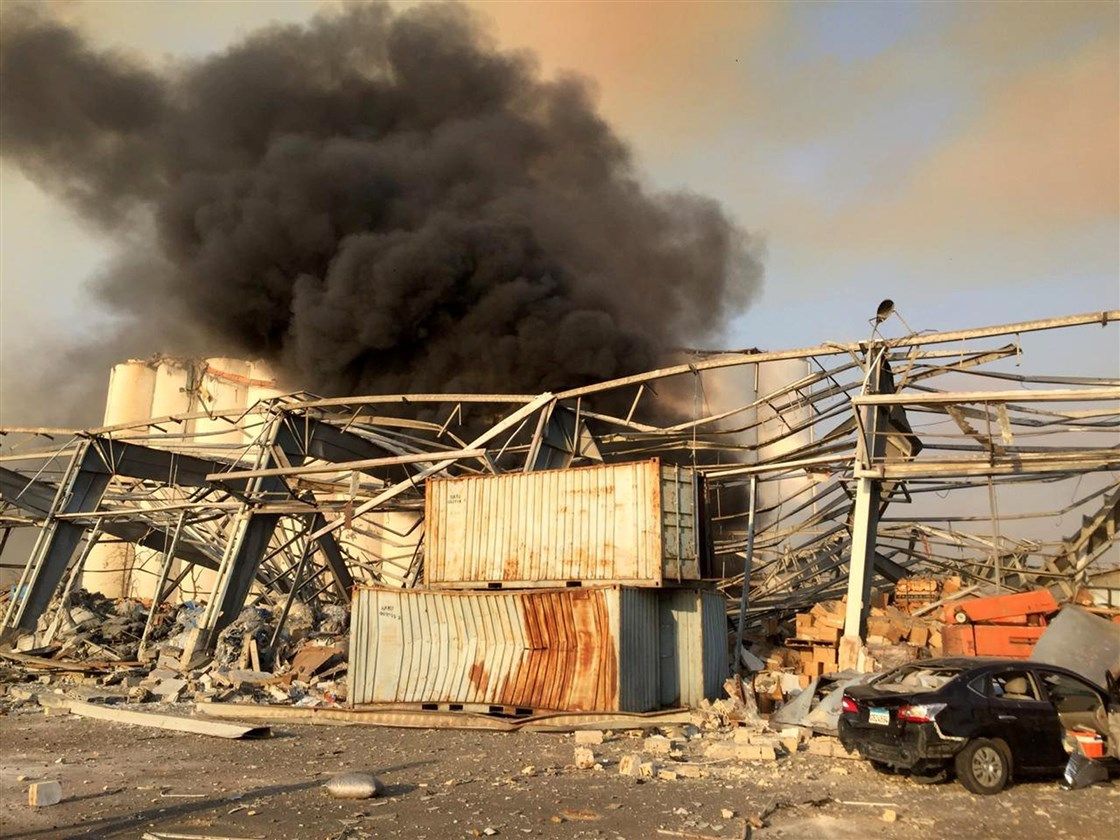 BEIRUT — A large explosion rocked the port area of Lebanon's capital, Beirut, on Tuesday.
Images and videos on social media appear to show large plumes of smoke and damaged buildings, but the cause of the blast and exact location are not immediately clear.
Lebanon's National News Agency reported the cause may have been a fire in a hangar where explosives were being stored in the Beirut port, on the country's west coast.

Images and videos posted on social media and verified by NBC News' social newsgathering team, compared with satellite imagery, appear to corroborate that the explosion happened at a warehouse at Beirut Port Silos.
However, the exact cause of the blast has not yet been determined.
The national news agency reported that wheat was also being stored in a nearby warehouse. Fire trucks were en route to the scene and there were a "considerable number of wounded" people and evacuation operations underway, it said. Military and security personnel were also trying to ease traffic to make way for ambulances.
The Lebanese Red Cross also confirmed on Twitter that it had more than 30 teams including ambulances responding to the blast.
Lebanon President Michel Aoun said on Twitter that the Ministry of Health would meet the expense of treatment for the wounded and that the government would provide shelter and support to displaced families whose properties were damaged in the blast.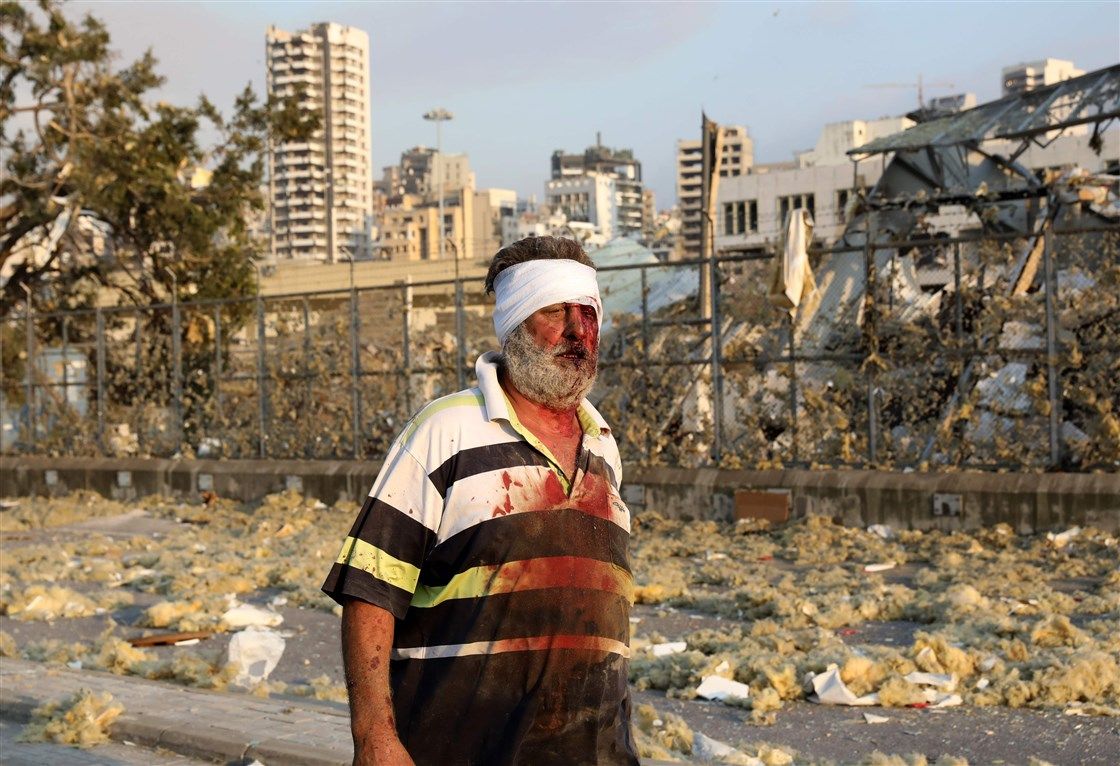 Footage from the Daily Star, a Lebanese newspaper's offices in the city, appear to show parts of the roof fallen in, blown-out windows and damaged furniture, indicating the strength of the blast.
An NBC News journalist in the city felt the blast from her apartment, more than a kilometer from the port, as her windows and doors were blown out, filling the stairwell with thick dust as residents dashed to exit the building.
Dozens of residents, some covered in blood, scrambled to their cars to leave the area for the safety of nearby mountains, a population accustomed to catastrophe.
"It's like Hiroshima," the Mayor of Beirut told the Lebanese Broadcasting Company, a local broadcaster.
"There is lots of destruction and the wounded are lying in the streets."
Lebanon is in the midst of a number of social and political crises.
On Friday, the country is bracing for a U.N.-backed court to deliver a verdict on the death of its former Prime Minister Rafik al-Hariri, who was killed by a truck bomb in 2005, sending the country's fragile political system into turmoil.
It is also grappling with the deadly coronavirus pandemic and a spiraling economic crisis, the most severe in its modern history, that has pushed many Lebanese people to protest in the streets this year as unemployment soars.