16 / July / 2020 : 06-41
Azerbaijan to spread fake news about the death of 100 Armenian servicemen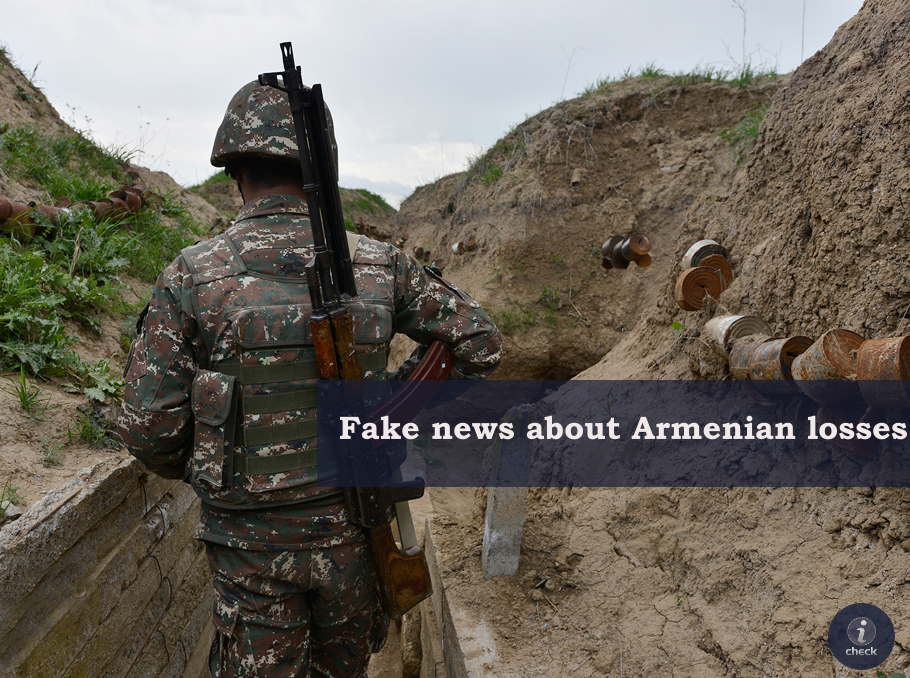 In various international media platforms Azeri sources announce that as a result of the clashes on the Armenian-Azerbaijani border, started on July 12, 2020, the Armenian side suffered heavy losses, in particular, 100 servicemen were killed.
Firstly, an interview with Azeri political experts is being published on Russian Eadaily.com, where one of the interviewees, Emil Mutafa, speaking about the possible outcome of the conflict, talks about 11 casualties in Azerbaijani army and 100 casualties in Armenian army. Subsequently, the Georgian news website "NewPosts", referring to the official sources of the Republic of Azerbaijan, presents the situation on the border, attaching videos of the attack on Armenian military positions by Azerbaijani troops. At the same time, the media source notes that since July 12, the death toll of the Armenian side has reached 100.
We inform you that the allegations in these two media sources do not correspond to reality, they are presented unilaterally. As a result of provocative actions carried out by the Azerbaijani troops, 4 deaths were registered, one serviceman is in critical condition, the condition of five servicemen is assessed as moderate, with positive dynamics, and the others will return to the military ranks within a week.

We urge the media channels not to spread misinformation, to present the official data of both sides.
We'd like to remind that on July 12, 2020, Azerbaijani troops made a provocative attempt to violate the state border of Armenia in a UAZ car. After a warning from the Armenian side, the Azerbaijani servicemen, left the car and returned to their positions. After a short time, the Azerbaijani military opened artillery fire in an attempt to capture Armenian positions and border villages, targeting civilians.